We bring your vision to life
We have everything you need to create an unforgettable event

Wide range of marquee size options

One-stop shop for all of your event needs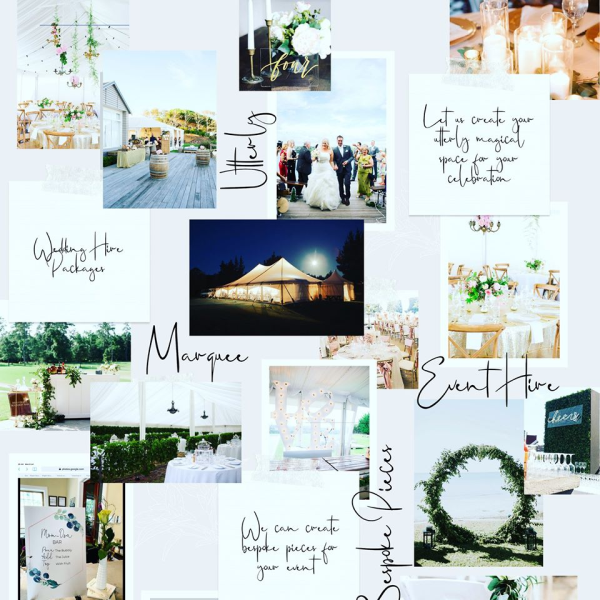 Testimonials
Dear Kelly and Andrew,

On behalf of Kurtis, Vicki and the family, I would like to thank you for the hireage and install of the floor for the memorial in Marsden Cove. You guys went above and beyond to get it in for us and we really appreciate the great job you did. We thank you again! Kirstie Dec 2019
--
Hi ya, Andrew and I Just wanted to thank you guys so much for all the help with everything we hired off you. You truly helped us make our day with all that we hired, and thanks for letting me pop in so much in the lead up. I will send you through some photos when we get the professional ones come just have to wait 3-4 months

Thanks so much again!
Rhiannon Feb 2020
--
Great communication throughout the whole process, these guys went above and beyond for us on our special day, their team members are extremely helpful and have a great attitude and I would gladly recommend them to anyone. Thanks so much Utterly Marquee - Luke and Dayna Jan 2020
--
We had a rushed wedding to plan and last minute changes meant we were in need of a few extra chairs and tables. we reached out to Utterly Marquee and they accepted to help us even tho it was a small job out in the out skirts of Auckland. We are ever so grateful for your services and were very accommodating on short notice. thank you.- Anthony Jan 2020

About us
Let us create your dream.

Kelly and Andrew make a great team. Kelly is full of the ideas, gets them on paper and Andrew makes them come alive.
The idea for Utterly Marquee + Event Hire came about when Kelly and Andrew planned their own wedding on Waiheke Island during Easter Weekend at a private home in 2015. We needed to bring EVERYTHING over and many different suppliers were used. We loved the planning, organising and bringing our vision alive (Kelly may have written a brief for the wedding!). That is when the idea for us doing this for a living came to life. Fast forward 4 years to November 2019 and the opportunity to purchase a wedding and event hire business came about. We jumped at the chance. We knew we wanted to elevate the existing brand and bring our own passion and expertise but was great to have a starting point to build from.
Previously in Marketing, Kelly has launched several brands, many products, showcased at many an expo here and overseas. If there was a conference or party at work, Kelly was the one coming up with a vision and making it happen. For fun, Kelly loves celebrating her birthday month, spending time with the family and is a sucker for a good love story. Kelly is the person you discuss your dream with on the phone, via email or in person.
Creating beautiful spaces and making sure they work well for the client is what Andrew is all about. For the last 10 plus years, Andrew has been a carpenter renovating and extending character homes. Prior to that Andrew was in hospo and ran several bars in NZ and overseas. He even has a trophy for bartender of the year. Andrew created a "Love" Sign for our wedding and would love to create something special for your next event. When Andrew isn't building new pieces, he is organising the warehouse or helping the team set up your marquee.
We would love to help you create your next event and make it utterly amazing.

Love,
Kelly & Andrew